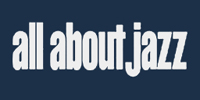 Chronique de Massive Liquidity de Steve Dalachinsky and The Snobs
Described as "an unsurreal post-apocalyptic anti-opera in two acts," Massive Liquidity is a collaboration between Dalachinsky and the Snobs, a French art- rock duet comprised of brothers Mad Rabbit and Duck Feeling. Dalachinsky reads six poems backed by a fascinating musical mix, an amalgam of wide-ranging strands including trumpeter Miles Davis' free-funk period, the post-industrial group Einstürzende Neubauten, psychedelic soundings, not to mention smatterings of singer James Brown and composer Arnold Schoenberg.
Combining poetry and music is a delicate affair that requires sensitivity to both elements, and happily Massive Liquidity is a highly successful collaboration. Certainly it helps to work with a poet like Dalachinsky, who has decades of experience working with musicians, not to mention a gift for phrasing and emotive expression. In addition, the Snobs create exhilarating music that supports Dalachinsky at every turn. The music varies immensely while slipping smoothly from one idea to another, including sudden bursts of dissonance, distorted electronic flamenco chords, funky grooves that turn menacing, and wild wailing reminiscent of Polish composer Krzysztof Komeda's brilliant score for the movie Rosemary's Baby.
One of the best moments on the CD comes about halfway into the second act. The Snobs electrify Dalachinsky's voice, turning his words into echoey electronic syllables, then layer his voice with his voice. It's all backed by music that sounds like the Batman TV show theme song turned inside out and splintered. Eventually Dalachinsky's voice deconstructs completely, the electronic strands weaving with scorches and screeches and metallic outbursts. It's a funky electronic songfest that has a wild beauty and powerful originality.
The classic image of poetry set to music involves an overserious poet, bongo drums, and possibly berets and sunglasses. Dalachinsky and the Snobs blast that stereotype into a million pieces, creating something fresh and exciting that's sure to appeal to enthusiasts from both the literary and musical realms.
Florence Wetzel