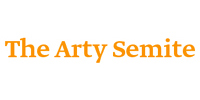 Massive Liquidity: Poetry and Art Rock
"All art constantly aspires towards the condition of music" Walter Pater famously wrote. While this statement is usually understood in terms of an author's subconscious intentions, and an artwork's ability to transcend its form and content, there are some artists who purposefully make their works musical.
This is certainly true of Steve Dalachinsky, and not merely because he is a poet-performer with great jazz chops who often collaborates with musicians. There's something intrinsically musical about his work: the language, the images, and the structures these images add up to.
Dalachinsky's best known foray into this methodology is the PEN Award-winning book "The Final Nite & Other Poems: The Complete Notes from a Charles Gayle Notebook 1987-2006" (Ugly Duckling Presse, 2006), a compendium of poetry written while watching saxophonist Charles Gayle perform throughout New York City. He's explored the genre from other angles since, most recently in two chapbooks, "Mantis: Complete Poems for Cecil Taylor" (Iniquity Press) and "Long Play E.P.: The Complete Evan Parker Poems" (Corrupt Press).
His latest work is an album titled "Massive Liquidity", created with a French art-rock group called The Snobs. "Abducted", the opening track of the album, is a telling example of poetic musicality. The poem weaves its way through urban imagery, building clusters of associations, all of which are ultimately slammed down with the refrain, "it must have been abducted by aliens". Far from a sci-fi fantasy, this is a story of alienation and disassociation, a quiet paranoia. If perception of the city is an intuitive primary gesture of the narrator, the second thought is always that of its disappearance:
the light surrounding the last stinging leaves
the light it must have been abducted
and then:
the stream says something it must have been abducted
the trees the obsessional behavior converting dollars to demons
counting over and over and over again
my sleep my very sleep
it must have been abducted the wind abducted
By creating and taking away, the poet sets up a tense juxtaposition between the imagery and the negative space, freed from this very imagery by "abduction". A constant sense of movement, the fugue-like tug of forces and counter-forces, and effective use of repetition all create a sensation that is very much in line with musical experience.
The album's third track, "The Garbage Man", captures the voice of someone who talks to himself a lot, often repeating, mumbling, and who is, in many ways, what one might call "not entirely there". Dalachinsky¢s performance of the piece certainly intensifies that impression. Yet, his repetitions are also akin to jazz variations. His practice of slightly modifying his phrases, coming back to what was previously said, is a jazz-like stream of consciousness, and it intensifies the already theatrical impression of the piece. "Garbage Man" is a more downtrodden cousin of Walter Benjamin's flâneur, traversing the city's underside and its discarded trappings. The poem is surreal, yet the surrealism is starkly vivid. With their textured industrial sounds and numerous looping riffs, The Snobs provide effective interactions with the poet's words, much in the tradition of Sonic Youth. Dalachinsky sends his audience for a ride through a complex maze of urban and inner landscapes, and ultimately confesses:
i am stuck somewhere between being & non-being
in a book of recipes for the unknown
favorite recipes of the unwanted
favorite recipes of the non-being
The Arty Semite