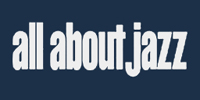 Chronique d'Ekho's Wheeling In Thespiae
The Snobs are a wildly talented art-rock duo hailing from France. Mad Rabbit and Duck Feeling are brothers who have released ten innovative recordings, including the excellent Massive Liquidity (Bam Balam, 2011), which features the poetry and performance of the peerless Steve Dalachinsky. On their release Ekho's Wheeling in Thespiae, their music is, as always, a delectable blend of influences, including Krautrock, industrial percussion, and ambient music, rounded off by Miles Davis' On the Corner (Columbia, 1972) and James Brown's The Payback (Polydor, 1973). If that sounds interesting, that's because it is: the Snobs have an uncanny ability to combine the best of the best, creating something delightfully fresh and one-of-a-kind.
The three pieces on Ekho are dynamic constructions that shape-shift throughout. The music gleefully changes tempo and rhythm and instrumentation, with surprises around every corner: energetic grooves, electronic stylings, deep textures, dreamy rock vibings, worldly beats, free-jazz sax explosions, sinewy poetry, pounding percussion, gorgeous electronic torques, plus a full palette of drones and buzzes and beeps. And yet there's always an exquisite cohesion behind the movement; the Snobs have a facility for taking an idea, motif, or lyric, and exploring it from multiple angles. They like to play in the fields of repetition and reverberation, allowing the echoes to bounce inside their own edifices. The music is even more impressive in that it's eminently danceable, maintaining vigorous grooves no matter how the music is traveling.
The three songs have an added depth in that each has its seeds in literature and mythology. The opening piece, "The Youthful Look of a Charming Boy," concerns Gustav von Aschenbach, the main character in Thomas Mann's Death in Venice, whose obsession with a young boy leads to suicide; "Narcissus and His Beloved Sister" is a contemplation of the Greek legend of the nymph Ekho, who was rejected by Narcissus in favor of his twin sister; and "John, You May Kiss the Groom" is inspired by the image of John the Baptist leading Jesus to the wedding altar. The lyrics explore these archetypal stories from a unique angle: a narrative exists, and yet the lyrics simultaneously function as a kind of language poetry, an exploration of sound as sound. The lyrics are also given a lift by the Snobs' vocal abilities. The brothers are powerful performers, able to use their voices in a wide range of moods and qualities: mechanical and cold, heartbreakingly tender, forcefully urgent, or harmonic as choirboys.
In addition to their musical and lyrical talents, the Snobs also make videos, including a film and two animations of the three songs on Ekho's Wheeling in Thespiae. The dreamy, sometimes stark imagery add yet another layer of richness to these wondrous aural concoctions.
The Snobs are gifted sonic architects, creators of evocative universes that are passionate and organized, burning and haunted, intelligent and downright mischievous. All three songs have a tremendous beauty, a richness that can be explored over and over again.
Florence Wetzel