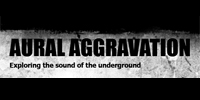 The facts, it seems are that The Snobs were 'Formed by brothers Mad Rabbit (singer and producer) and Duck Feeling (multi-instrumentalist) near Paris' and that Blend The Horse! was written and recorded between spring 2019 and autumn 2020.
Is this a real band? Then I read that the track 'Long Winter Evenings' follows a sonata form blending ethereal singing and a motorik groove' and that 'Over a minimalist rhythm section borrowing from Joy Division, Miles Davis and Kraftwerk, The Snobs restate their loyalty to rock music with Tropical Fuck Storm's sharp guitars. Tropical Fuck Storm sounds like a character from Mark Manning's warped rock-band novel Get Your Cock Out, and this is surely satire… right? Right?
Nope, it's just whacky and irreverent, and it reminds me that not so long ago, humour and irony were commonplace, and art was whatever it wanted to be. And so since their formation at the turn of the millennium, The Snobs Have built quite a body of work, with a substantial number of releases recorded in collaboration with artists of various disciplines and styles. Blend The Horse! presents six compositions – bookended by songs that stretch beyond the ten-minute mark – that explore a massive range.
'Long Winter Evenings' is a minimalist protoindustrial effort, but then about three minutes in, there's a kind of baggy / rappy break, before it spirals into some kind of psychedelic electro that's a bit trippy, driven by a droning bass while squdgy bleeps and all kinds of going on go on. It's an intense and eye-opening way to open an album. It feels cohesive, but it feels uncomfortable at the same time, and not just because it's a genre-defying melting pot of hybridization.
There is a lot going on, even when there seemingly isn't. 'The Low Angle' is sparse and minimal in its arrangement, with a thick, ambulating bassline dominating the arrangement. It's low, slow, and dubby, and an exemplar of the 'less is more' adage.
What to make of this? It's kinda trip-hop, kinda low-tempo hip hop with an experimental leaning, kinda… kinda what, exactly? There are expansive reverbs and echoes in the mix is, too, and it's hard to know what to make of it.
Sonically it feels dislocated and difficult, with no real specific plan set: lo-fi, bedroomy wooziness lumbers and lurches as old-school drum machines provide crispy snare cracks around the reimagined Bowieness of 'Plastic moon', and as the thumping industrial drums of 'Cable Call' that combines the looping synths of KMFDM and the easy 90s popness of Jesus Jones and the like.
It's a mish-mash of everything, and some of the elements work better than others, although there's likely little benefit to dissecting which aspects of which track work or don't, not least of all because there's so much happening, and it sort of feels 'outside'. Neoprog and post–rock melt into dreamy electro and shoegaze all mixed with a hefty dash of psychedelia, and no one of it makes sense, and yet, at the same time, it does. And it's kinda nice, but kinda frustrating, too. It's as though the range and exploratory nature of this project is prejudiced by an increasingly conservative market where genres and categories are core to marketing, and I'm aware I'm in some small way complicit in this process. But then, sometimes, an album simply doesn't fit, and it's not that Blend The Horse! doesn't connect to any genres, so much as they're all thrown in together to create a mind-bending stew.
'The Sixth Dragonfly' throws everything into the blender all at once, and it all happens, from mellow ambience to fill Nine Inch Nails guitar attack. It's an eye-popping climax to an eye-popping set. It's deranged, but a perfect summary of out times.